Eric A. Biderman
Counsel
Eric has a broad-based insurance practice that encompasses litigation, regulatory and transactional matters.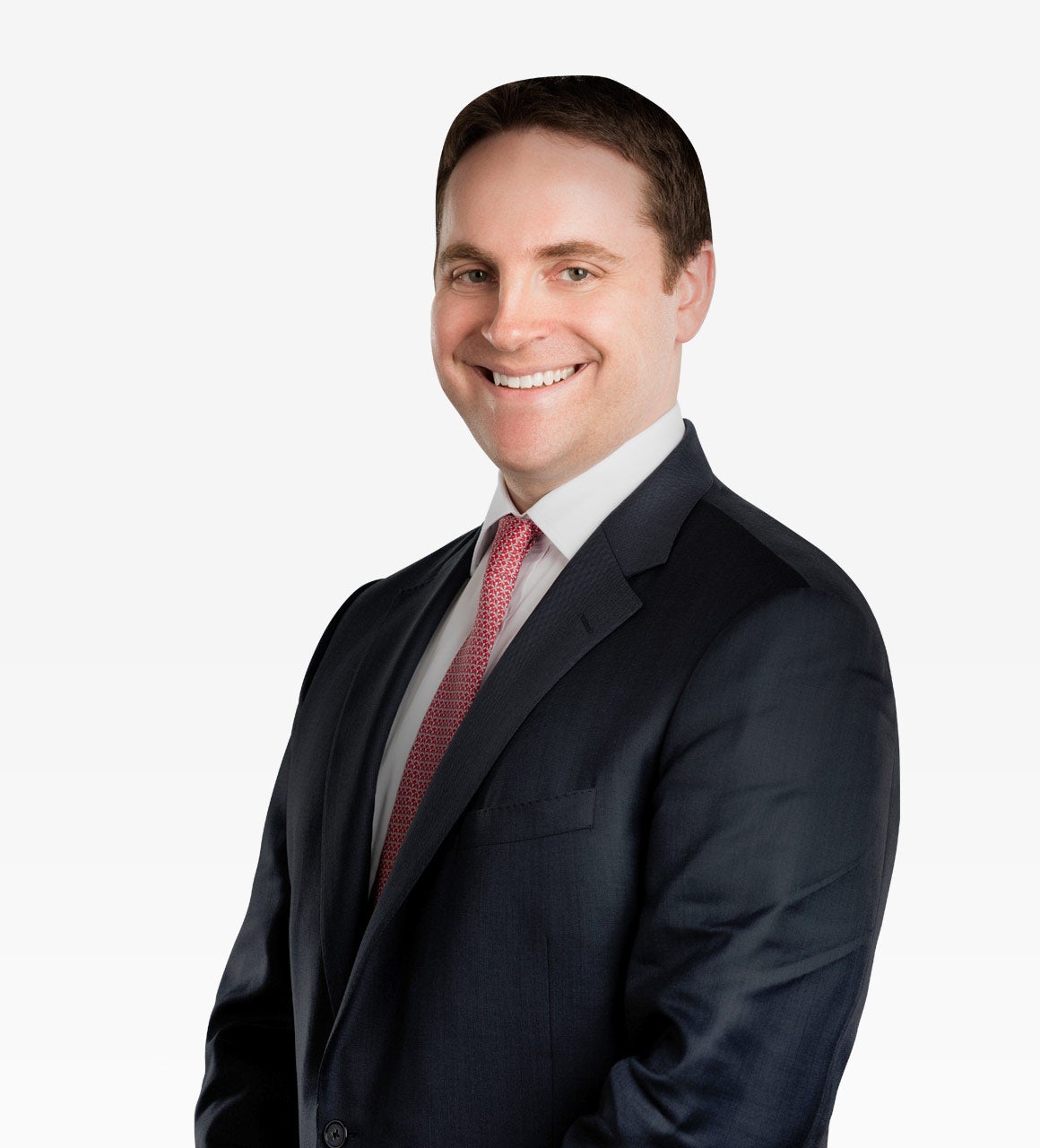 Eric also handles legal issues relating to insurance coverage for policyholders and carriers.
Eric has substantial litigation experience representing plaintiffs and defendants in insurance-related disputes in state and federal courts across the country. He has a particular expertise in handling matters related to the emerging regulatory landscape of life settlements, where he has represented trusts, investors, and secured lenders in lawsuits concerning the validity of the subject life insurance policies. Eric's litigation experience also includes taking and defending depositions of insureds, policyowners, agents and other related parties in disputes related to life insurance policies. 
Eric also has significant experience handling insurance regulatory and transactional matters. He has advised insurance companies, insurance brokers, insurance agents, premium finance lenders, life settlement providers, and non-insurance entities regarding regulatory and licensing issues in various jurisdictions across the United States. Eric's transactional experience includes handling a merger transaction that required the approval of multiple regulatory authorities. 
Additionally, Eric has devoted a substantial portion of his time to pro bono matters, including family court litigation and not-for-profit public interest endeavors.
Client Work
Eric's recent matters have included:
Representation of a life insurance trust in a lawsuit against an insurer to recover a multimillion dollar death benefit; success in obtaining a jury verdict in Florida federal court, finding that the policy had requisite insurable interest and that the insurer did not reasonably rely upon, and was not injured by, material misrepresentations in the policy's application and conspiracy by the trust to engage in a stranger-originated life insurance ("STOLI") scheme.
Representation of life insurance policy investor in dispute against Chapter 11 Bankruptcy Trustee regarding validity of investor's title to life insurance policy that investor had purchased from bankrupt entity; success in reaching settlement that allowed investor to maintain ownership of policy.
Representation of major title insurer in connection with merger transaction requiring approval of multiple regulatory authorities.
Representation of life insurance policy insureds, owners, and agents at depositions taken in high-profile California State Court litigation involving alleged STOLI policies.
Representation of numerous investors and secured lenders in life settlement litigation in state and federal courts across the United States.
Representation of insurance broker in an arbitration proceeding involving a fee dispute with a trade credit and political risk insurer.
Eric's representative cases include the following:
Sciaretta v. Lincoln Nat. Life Ins. Co., No. 9:11-cv-80427, 2012 WL 5192610 (S.D. Fla. July 06, 2012)
PHL Variable Ins. Co. v. Sheldon Hathaway Family Ins. Trust ex rel. Hathaway, No. 2:10–cv–00067, 2012 WL 896338 (D. Utah Mar. 15, 2012)
Sciarretta v. Lincoln Nat. Life Ins. Co., No. 9:11-cv-80427, 2012 WL 1945203 (S.D. Fla. Mar. 2, 2012) (favorable jury verdict)
Sciaretta v. Lincoln Nat. Life Ins. Co., No. 9:11-cv-80427, 2012 WL 5195944 (S.D. Fla. Feb. 15, 2012)
Kramer v. Phoenix Life Ins. Co., 914 N.Y.S.2d 709 (N.Y. 2010) (counsel for amicus curiae Life Insurance Settlement Association)
Sun Life Assur. Co. of Canada v. Berck, 719 F. Supp.2d 410 (D. Del. 2010)
Recent Articles and Legal Updates
Über Policies for Über Claims: California High Court Allows Policyholders to Access all Insurance Triggered by Long-Term Environmental Loss
First Application of Dawe – Favorable Insurable Interest Decision for Premium Financing
Federal Appellate Court Requires Life Insurer to Return Premiums
Federal Court in Delaware Protects Rights of Lenders Whose Loans Are Secured by Life Insurance Policies
 
Previous Work
Prior to joining Arent Fox, Eric was an associate at a large New York law firm.
Professional Activities
Eric is a member of the American Bar Association and the New York State Bar Association.
Publications, Presentations & Recognitions
Eric has been quoted in the following publications:
"Wis. STOLI case seen as positive," The Life Settlements Report, July 2, 2015 (Vol. IX, No.12)
"California Appellate Court Says Anti-STOLI Law Doesn't Apply Retroactively," The Life Settlements Report, Sept. 20, 2012 (Vol. VI, No. 16)
"Delaware Federal Court Expands Dawe Decision in Victory for Secondary Market," The Life Settlements Report, July 5, 2012 (Vol. VI, No. 12)
"Appellate Court Says AIG Can't Rescind Policy While Continuing to Collect Premiums," The Life Settlements Report, June 7, 2012 (Vol. VI, No. 10)
"Jury Verdict in Florida Favors Investors in $5M STOLI Case," The Life Settlements Report, Mar. 15, 2012 (Vol. VI, No. 5) 
Eric's recent presentations include:
"Mitigating Cyber Risk," Expert Webcast webinar, October 2016
"Tax Efficient Wealth Accumulation: Alternative Uses of Life Insurance," Expert Webcast webinar, August 2016
"Recent Trends in Litigation," LISA 2011 — Life Settlement Compliance Conference, October 2011
Press Coverage
"Second Circuit Affirms Big Win for Life Settlement Investor," FC&S Legal: The Insurance Coverage Law Information Center, July 25, 2018
Cyber Phishing Scams: Do You Have Coverage? - Part I, Pratt's Privacy & Cybersecurity Law Report
Arent Fox's Jule Rousseau and Eric Biderman Published in Law360 – "Rescind and Retain? More Like Rescind and Refund"
Arent Fox Adds Nine New Attorneys to New York City Office – Leading Insurance and Intellectual Property Teams Join Firm
Life Beyond the Law
Eric is an avid sports fan — particularly of the New York Yankees and New York Giants. He also enjoys playing golf.
Bar & Court Admissions

New Jersey Bar
New York Bar

US District Court, District of New Jersey
US District Court, Eastern District of New York
US District Court, Southern District of New York

Education

Benjamin N. Cardozo School of Law

JD

Cardozo Tax Law Society, executive board member; Cardozo Journal of International and Comparative Law, notes and comments editor

2005

Cornell University

BA

american studies

2001